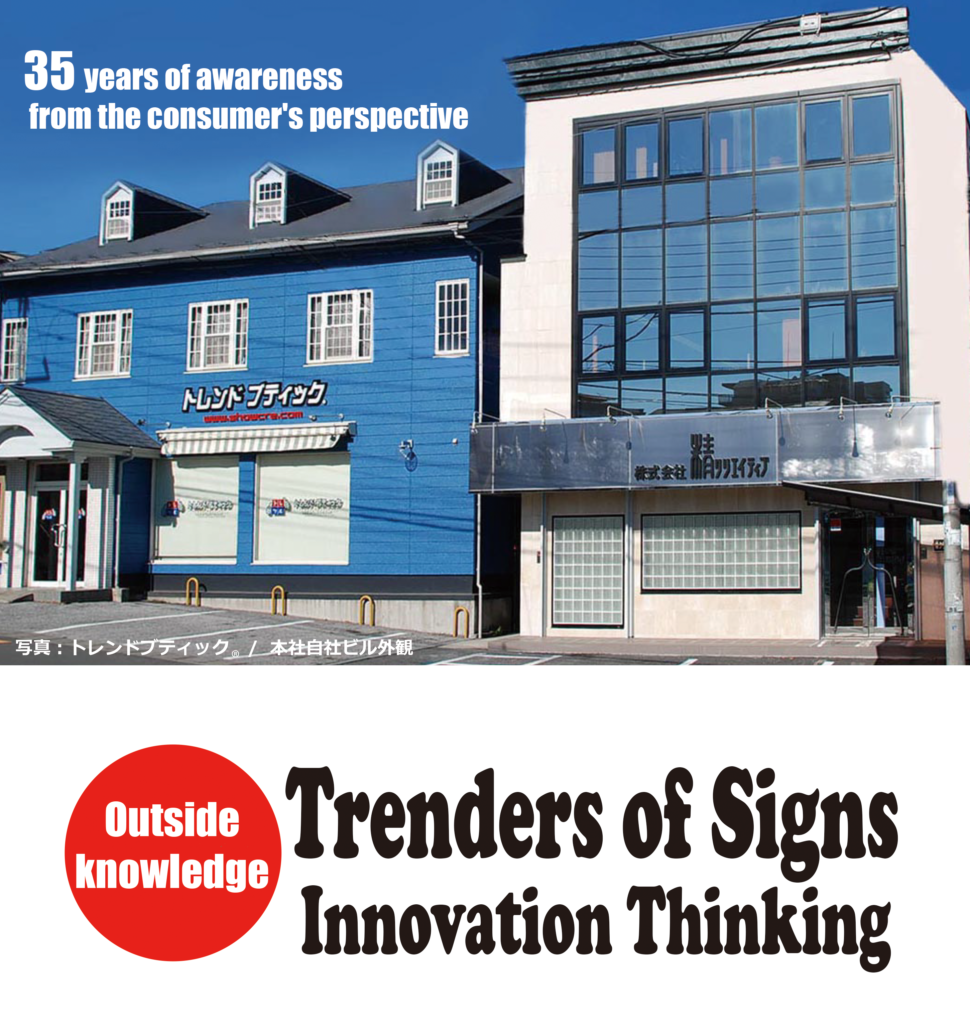 If you only use "research and analysis" and "planning methods" based on information from your own industry and your own market, you will only find the obvious answers.
only find the obvious answers.
At Show creative, in our 35th year of business
From the signs of trends in the world and people's lifestyles
We will utilize the signs of the world and lifestyle trends to develop innovation ideas (opportunities for problem solving).
We will continue to open the door to 0 → 1 emergence through on-site exploratory work.
Register now!