Ningenryoku Database® Digital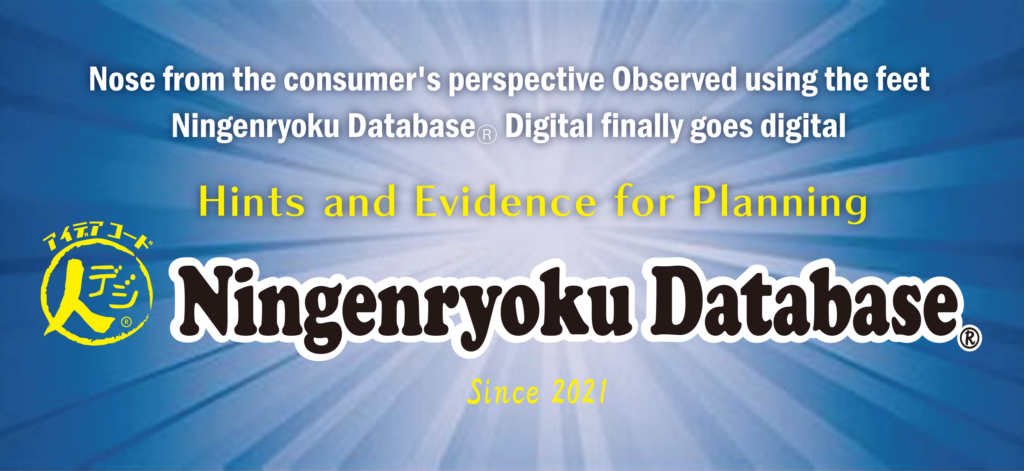 In this era of rapid change, we can no longer face it from
the inward-looking manufacturer's perspective that we used to have,
and even though we have lots of data and information,
we are completely lacking in real on-site knowledge that can lead to new answers.
Ningenryoku Database® Digital is a service that provides idea codes for new ideas that can be converted into ideas with a twist, which can only be noticed when looking outward and taking a broad view of the world.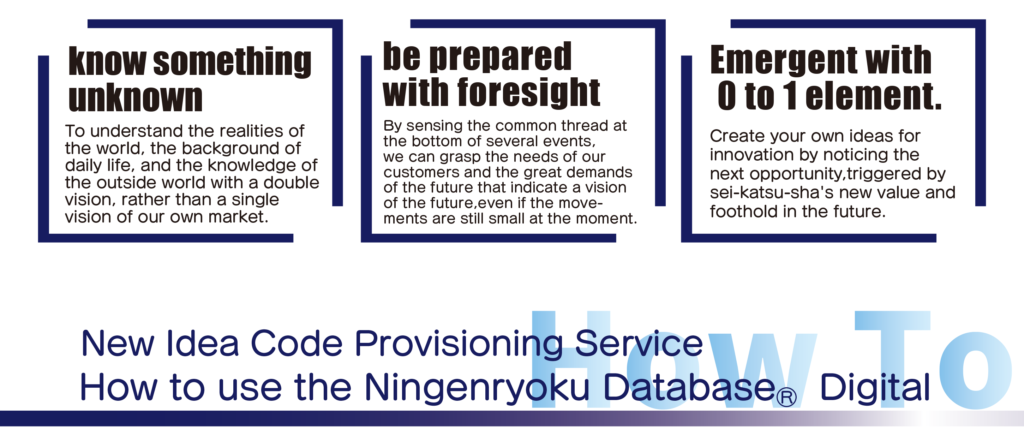 Log in from the top page of the Ningenryoku Database® Digital.
Search immediately in light of your issue.
When you look at the field findings, select images that you feel are new, different, or unprecedented, and combine them in the palette.
We found commonalities that came to light when we looked over the selected field findings and discovered a code for the "future".
Make the leap to a winning idea.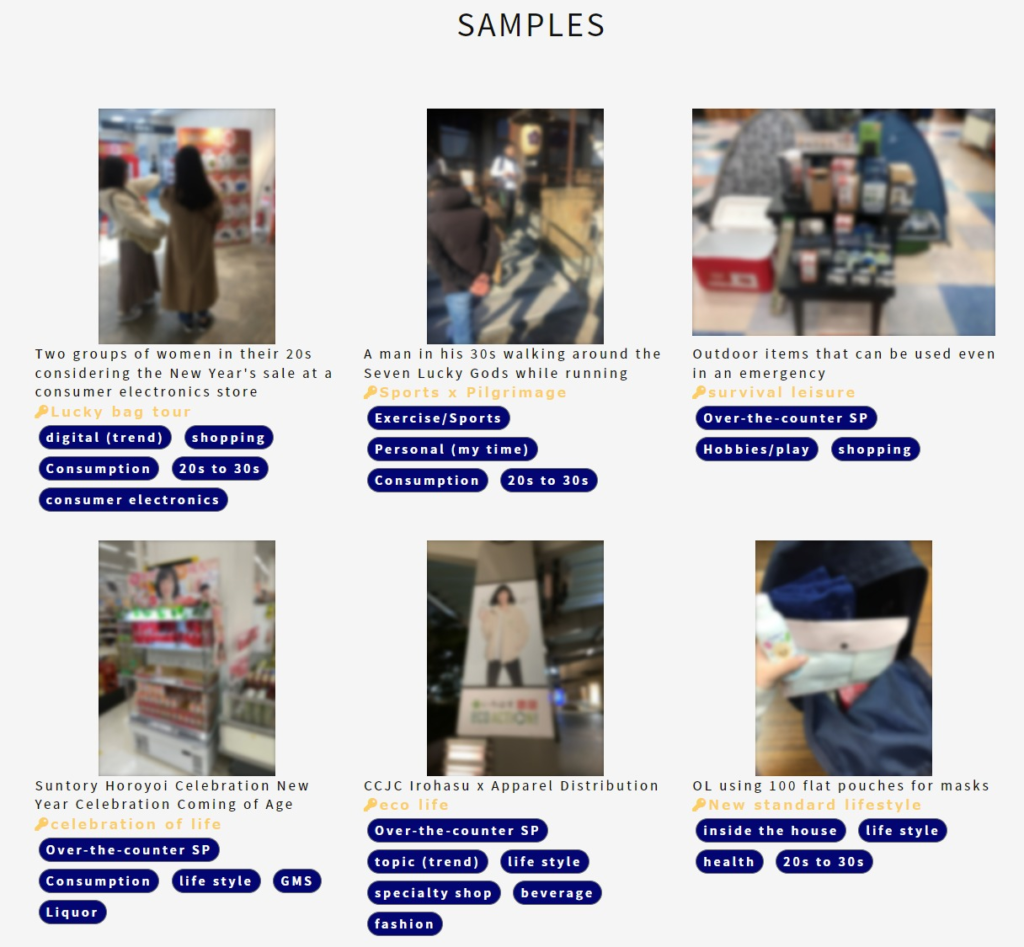 | | | |
| --- | --- | --- |
| ●Target New Value Creation | ●food style | ●brainstorming |
| ●future prediction | ●Lifestyle Research | ●concept makeup |
| ●Innovation Development | ●ability to cope with the times | ●unconventional teeming power |
| ●Promotion | ●advertisement | ●branding |
| ●Trend Research | ●manufacturing | ●Survey Evidence |
| ●Customer satisfaction | ●Communication Development | ●understanding consumers |
| ●Thinking skills training  | ●diversity of wills | ●Meeting Topics |
| ●finding fault | ●hypothesis making | ●Pre-market research |
| ●point of sale | ●Promotional Themes | ●competitive understanding |
| ●Documentation | ●Customer Attraction Tips | ●proposal writing |